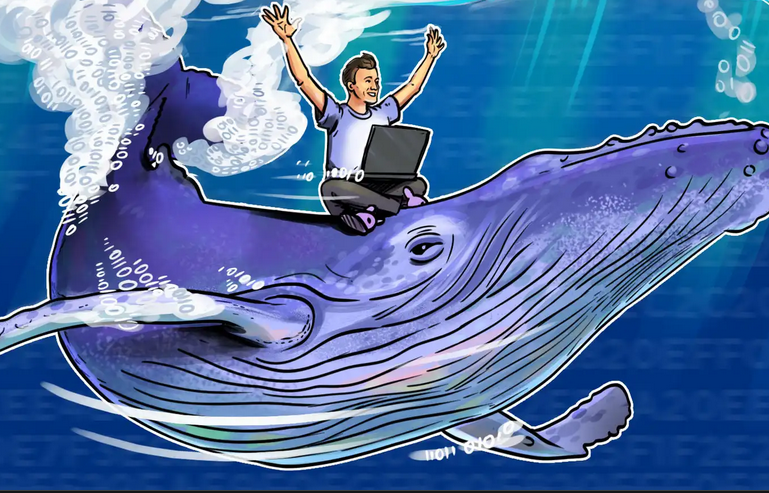 Bitcoin Whales
MicroStrategy, the data analytics business led by billionaire bitcoin bull Michael Saylor also known as Bitcoin whale, revealed a second round of bitcoin acquisitions on Thursday, indicating that it has once again utilized stock-sale proceeds to expand its crypto holdings to record levels while the market falls apart.
Key Facts
MicroStrategy, which owns more bitcoin than any other company on the planet, stated in a regulatory filing that it bought about 1,434 bitcoins for $82.4 million in cash between November 29 and December 8, raising its total holdings to 122,478 bitcoins.
The action comes after the company said last week that between October 1 and November 29, it paid $414.4 million in cash for 7,002 bitcoins, or $59,187 per coin.
Despite the fact that MicroStrategy's is consistently expanding its investment in bitcoin and almost buying every dip, bitcoin's price has struggled to recoup losses after falling from an all-time high above $69,000 last month. The Bitcoin price plummeted nearly 20% last weekend after global equities markets fell on fears about the omicron version of the coronavirus.
The bitcoin price still up a whopping 165 percent this year; however bitcoin's price is down roughly 4% in the last 24 hours. As for the month of November, it fell 27%. As of today, the Bitcoin price is hovering around $48,000.
In June this year, MicroStrategy sold it is stock and it has been using those funds to buy bitcoin. The value of the stock which it sold back in June was nearly 500 million.
MicroStrategy's stock fell approximately 5% Friday morning, but is still up about 42 percent this year after using freshly issued debt to buy bitcoin during the outbreak.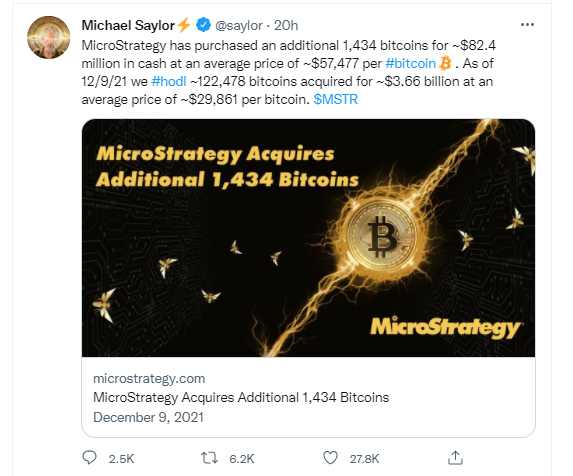 Bottom Line
There is no doubt that Bitcoin is in a bear market territory which presents an opportunity for Bitcoin traders to bag some bargain. You can use CompareBoker to find your best crypto exchange or crypto broker to take this opportunity.