Pepperstone Review
Pepperstone is a provider of forex trading services. Traders can access a wide range of products in a variety of markets, including currencies, indices, and commodities.
MetaTrader 4 (MT4), cTrader, WebTrader, and mobile apps for iPhone, Android, and tablets are among the online trading platforms offered by Pepperstone. Pepperstone has also recently announced that traders would be able to use the MetaTrader 5 (MT5) platform. MT5 improves on the MetaTrader 4 Platform's success by providing faster processing times, the ability to hedge positions, advanced pending orders, and more tools and indicators.
Client funds are kept separate with custodian institutions such as National Australia Bank and Barclays (UK). The Australian Securities and Investment Commission (ASIC) and the Financial Conduct Authority (FCA) are both regulations which Pepperstone has.
Pros
Segregates client funds
Established in 2010
Regulated by Financial Conduct Authority, CySEC, SCB, DFSA , BaFin, CMA and ASIC
Min. deposit from $200
Cons
Limited range of instruments
A minimum deposit of €200 is required for a live account. Pepperstone, on the other hand, provides a free demo account that you may utilize to experiment and familiarize yourself with their platform.
Regulated by the Financial Conduct Authority, UK (FRN: 684312), CySEC (Licence: 388/20), and ASIC (AFSL #414530). All Pepperstone client funds are held in a segregated bank account and they work with tier-1 banks. Pepperstone was established in 2010 and their head office is in Australia.
Before we get into the specifics of Pepperstone's spreads, fees, platforms, and trading tools, you might want to open the Pepperstone website in a new tab by clicking the button below to get the most up-to-date information directly from the company.
Disclosure: If you sign up with a broker through one of our links, we may receive a commission.
What are Pepperstone's spreads & fees?
Pepperstone, like most brokers, charges a fee based on the spread, or the difference between the bid and ask price of an instrument.
The commissions and minimum spreads shown here are taken from Pepperstone's website.
| | | | |
| --- | --- | --- | --- |
| Forex | Pepperstone | City Index | XTB |
| EUR/USD(Average: 0.7 pips) | 0.09 pips | 0.7 pips | 0.1 pips |
| GBP/USD(Average: 1.1 pips) | 0.38 pips | 1.7 pips | 0.1 pips |
| USD/JPY(Average: 1.1 pips) | 0.19 pips | 0.6 pips | 0.1 pips |
| AUD/USD(Average: 0.8 pips) | 0.17 pips | 0.6 pips | 0.2 pips |
| USD/CHF(Average: 2.3 pips) | 0.35 pips | 2.3 pips | 0.2 pips |
| USD/CAD(Average: 2.9 pips) | 0.27 pips | 0.5 pips | 0.3 pips |
| NZD/USD(Average: 3.6 pips) | 1.1 pips | 2.8 pips | 0.3 pips |
| EUR/GBP(Average: 2.4 pips) | 1 pips | 0.5 pips | 0.1 pips |
The spreads are variable and are displayed for information purposes.
As you can see, Pepperstone's minimum EUR/USD spread is 0.09 pips, which is low when compared to the average EUR/USD spread of 0.70 pips.
The table below compares the costs of trading one lot of EUR/USD with Pepperstone vs. similar brokers.
How much does Pepperstone charge to trade 1 lot of EUR/USD?
You would likely spend $7.7 if you bought one standard lot of EUR/USD (100k units) with Pepperstone at an exchange rate of 1.1719 and then sold it the next day at the same rate.Here's a quick rundown of the fees and how they compare to IG and XTB.
| | | | |
| --- | --- | --- | --- |
| | Pepperstone | IG | XTB |
| Spread from: | $ 0.90 | $ 6.00 | $ 2.00 |
| Commission: | $0.00 | $0.00 | $0.00 |
| Total cost of a 100k trade: | $ 0.90 | $ 6.00 | $ 2.00 |
| | | $5.10 more | $1.1 more |
| | VISIT Pepperstone | VISIT IG | VISIT XTB |
Fees and quotes are displayed for information purposes and could change.
What can you trade with Pepperstone?
Over 300 different instruments, including over 61 currency pairs, are available to trade at Pepperstone. Below, we've summarized all of Pepperstone's several types of instruments, as well as the instruments given by IG and XTB for comparison.
| | | | |
| --- | --- | --- | --- |
| FX / Currencies | Pepperstone | IG | XTB |
| # of forex pairs offered | 61 | 90 | 48 |
| Major forex pairs | Yes | Yes | Yes |
| Minor forex pairs | Yes | Yes | Yes |
| Exotic forex pairs | Yes | Yes | Yes |
| Cryptocurrencies* | Yes | Yes | Yes |
| | | | |
| --- | --- | --- | --- |
| Commodity CFDs | Pepperstone | IG | XTB |
| # of commodities offered | 12 | 34 | 21 |
| Metals | Yes | Yes | Yes |
| Energies | Yes | Yes | Yes |
| Agricultural | Yes | Yes | Yes |
What's the Pepperstone trading experience like?
1) Platforms and apps
Pepperstone is one of the few brokers that provides both the MT4 and MT5 MetaTrader platforms. You may read our MT4 versus MT5 comparison to see how the two platforms compare. Pepperstone is also now fully integrated with TradingView. This means that Pepperstone clients will be able to trade directly from TradingView. Read more about this here.
They also offer the STP and ECN focused platform cTrader. Traders can trade on their preferred device thanks to a combination of downloadable programs for Mac and Windows.
Pepperstone offers Android and iOS mobile apps, making it easy to keep track of and execute deals while on the go.
Still not sure?
Open a demo account and learn how to trade.
2) Executing Trades
You can trade as little as 0.01 Lot with Pepperstone. Depending on the account you open, this may differ. Maximum trade size depends on the account type. You can expect tighter spreads and more transparency over the amount you pay to execute your trades because Pepperstone offers STP execution.
Pepperstone, as a market maker, may have lower entrance criteria than an ECN broker, which benefits from the bigger number of trades and often has higher capital and minimum trading requirements.
Market makers usually offer a lower minimum deposit, fewer minimum trade requirements, and zero commission trading.
Pepperstone is one of the few brokers who claim to have no requotes, which means you won't have to worry about slippage (your trades being ordered at a different price to what you executed them at).
Margin requirements vary by trader, account, and instrument, as they do with most brokers. On their website, you may see the most recent margin and leverage details.
Stop losses (with trailing stops), limit orders, negative balance protection, price alerts, and other risk management features are available through Pepperstone. Here you can find a list of all of Pepperstone's account features.
We have included a list of some of the most common funding options that Pepperstone provides to its traders.
Trading Features:
Offers STP
Low min deposit
Accounts offered:
Demo account
Micro account
Mini account
Standard account
Islamic account
Funding methods:
Credit cards
Bank Transfer
PayPal
Skrill
Payoneer
Neteller
3) Client support
Pepperstone offers support in many languages like English, Spanish, Polish, Chinese, Japanese, Korean, Vietnamese, and Arabic.
4) What you'll need to open an account with Pepperstone
Because Pepperstone is regulated by Financial Conduct Authority, CySEC, SCB, DFSA , BaFin, CMA and ASIC, every new client must pass a few simple compliance tests to confirm that you are aware of the risks associated with trading and that you are permitted to trade. You'll probably be asked for the following information when you register an account:
a color copy of your passport, driver's license, or other government-issued identification
a three-month utility bill, bank or credit card statement that shows your current address
You'll also need to answer a few questions regarding your trading experience, so set aside at least 10 minutes to finish the account opening procedure.
You may be able to explore Pepperstone's platform right away, but you will not be allowed to make any transactions until you pass verification, which depending on the circumstances could take from a few hours up to a few days.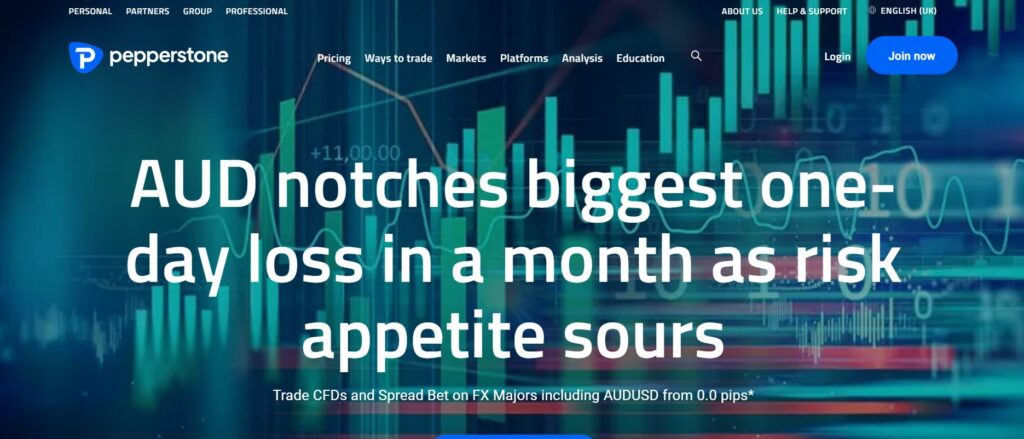 To begin the onboarding process with Pepperstone, you can go to their website.