What is Compare Broker ?
Compare broker is a website which allows you to filter and find the best forex, stocks, commodities, and crypto brokers/exchanges based on your trading needs. Built upon a database which contains some of the best forex, stock, commodities, crypto and multi-asset brokers, our user-friendly interface allows you to select the markets which you want to access and the features which you want in a broker.
What is special about Compare Broker ?
Based on the premise that traders have a problem finding the right broker for their needs, we looked at industry insights, current solutions, and data. We identified features which traders look for in a broker and created our innovative broker database. We noticed that existing solutions in the market didn't offer the opportunity for traders to select more than one market to trade, thus completely ignoring a big part of the market.
Focusing on the customer, we created a fast user-friendly interface which traders can use to interact with our database and find the broker which meets their criteria.
The sequence which traders go through starts with a simple screen asking them: 'What do you trade?'
They have the option to select one or more from the following markets: FX, commodities, stocks and crypto.
From then on, the client is qualified based on their experience and shown options which help them to find the broker they need.
Some of the options we have included are: zero spread forex accounts, micro accounts, Islamic accounts, FCA regulated brokers, ASIC regulated brokers, brokers which offer copy trading, brokers which offer Paypal for funding, brokers which allow scalping and many more.
The final of the sequence shows the results – brokers which meet the client criteria, and displays information about the broker along with buttons which allow the client to navigate quickly to the broker website.
Staying in line with current client needs, we have also added cryptocurrency exchanges, becoming one of the first traditional broker comparison websites to do so. Whether clients want a broker/exchange to trade Bitcoin with, or altcoins, we have that area covered.
Clients can also browse quick lists with pre-selected popular criteria –  Spread Betting brokers, API brokers, Fixed Spread brokers, Day Trading brokers and many more.
Furthermore, we have written reviews about all the brokers/exchanges on our database, giving clients who want more in-depth information the opportunity to research further.
All these combined, create a client centered package, which allows traders to make the right decision for their trading needs.
Who is behind comparebroker.io ?
Forex and CFD professionals with more than 20 years of combined trading experience. We have worked in client-facing roles in some of the best international brokers. A marketing team with experience in growing international brands.
Naeem Aslam – Co-founder and Director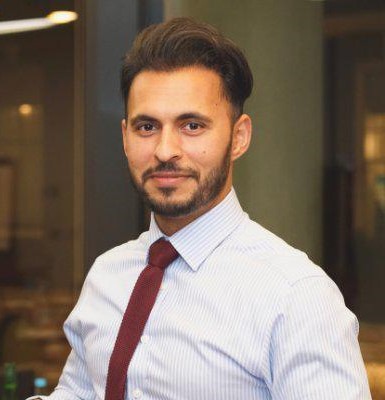 Naeem Aslam is a prominent figure in the finance and investment industry, known for his extensive
experience, entrepreneurial spirit, and deep expertise in various domains of finance. With a strong
entrepreneurial spirit, Naeem has successfully launched startups and owns a private equity fund
focused on commercial real estate.
With a career spanning over 15 years, Naeem has established himself as a respected voice in the
world of finance. He has also served as an ex-Hedge Fund Trader at Bank of New York, showcasin
his hands-on experience in managing investments and trading strategies.
As a regular guest at Fox Business and Bloomberg, Naeem shares his insights and analysis on the
latest financial trends, market developments, and investment strategies. He is known for his sharp
analytical skills and ability to provide expert commentary on a wide range of topics, including
blockchain technologies, fintech, traditional assets, macroeconomics, central bank policies, and
artificial intelligence.
In addition to his media appearances, Naeem is a recognized columnist at NASDAQ (US), where he
shares his in-depth knowledge and opinions on various financial subjects. He has also previously
worked for Forbes (US) for over 5 years, where he contributed valuable insights to the finance
community through his writing.
Naeem's expertise and knowledge are not limited to media and writing. He is also a sought-after
guest lecturer at prestigious institutions such as the London School of Economics and the University
of Warwick's Business School, where he imparts his wisdom and experiences to aspiring finance
professionals.
.
As an advisor on the Global Blockchain Consortium, Naeem is at the forefront of cutting-edge
technologies and their impact on the financial industry. His deep understanding of blockchain
technologies, combined with his vast experience in finance, make him a trusted advisor in this
rapidly evolving field.
Having also served as a pension fund portfolio manager at ITC, Naeem has a comprehensive
understanding of the complexities of managing large investment portfolios and delivering results for
institutional investors.
Throughout his career, Naeem Aslam has been recognized for his entrepreneurial mindset, financial
expertise, and contributions to the finance and investment industry. His ability to navigate complex
financial landscapes, combined with his strong analytical skills and deep understanding of emerging
technologies, makes him a sought-after advisor, speaker, and writer in the finance industry.
Dragostin Kozhuharov – Co-founder and Director
Dragostin Kozhuharov has been active in the financial services sector, covering roles that involved trading, sales and partnerships. He has worked as a trader on a number of proprietary trading desks, before starting to work in a sales role for a FCA regulated brokerage. In less than three years he rose through the ranks to become the CF30 for the brokerage and to manage the partnerships desk.
Since then Dragostin has started a number of successful businesses, including his own proprietary desk and a software consultancy. He also actively trades and manages his personal investments.
Dragostin has a BA in Political Science, MSc in Finance and a Master in Data Science.
Jameel Ahmad – Chief Market Analyst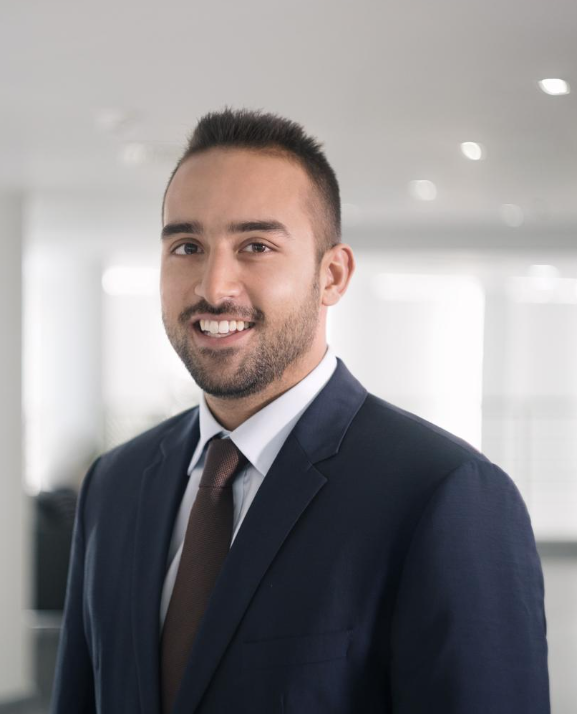 Jameel Ahmad is an expert on international financial markets following a decade of professional experience in the brokerage sector.
Jameel started his career within the field as a Currency Analyst before later becoming a Chief Markets Analyst, Global Head of Currency Strategy and Markets Research, Director of Investment Strategy, and Chief Markets Strategist.
Jameel's focus is global currencies (including majors and emerging markets fx), world markets, commodities such as gold and oil, emerging markets, major stocks, and cryptocurrencies. He is also fluent across global macrofinancial issues, covering topics not limited to geopolitics and the latest trends affecting the macro economy.
As an official corporate spokesperson and voice/face of an international brokerage, Jameel travelled globally on media tours and meeting staff at various overseas offices.
His expert market analysis has been picked up by both global and localised tier-one media outlets, such as Bloomberg, CNBC, Financial Times, MarketWatch, Reuters and the Wall Street Journal. He also frequently appears on broadcast television media from Al Jazeera, BBC World News, CNBC, CGTN, France 24, TRT World and Reuters.
Jameel received the prestigious Iacocca scholarship to represent the United Kingdom at a leadership and cultural training program in the United States in 2012 and was later selected as a delegate for the United Kingdom at the 2013 Education without Borders Conference in the United Arab Emirates.