Why Compare Broker?
Compare Broker is the fastest way to compare 100+ of the best regulated online trading brokers, so that you can find a reputable and affordable broker faster.
While our site is free to use, some links to brokers use affiliate links which means that - at zero cost to you - we may earn a commission if you sign up for a broker from our site.
Platform
---
Why compare MT4 brokers?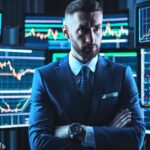 Comparing brokers that offer the MT4 platform is essential for savvy traders seeking a seamless and feature-rich trading experience. MT4, a widely renowned trading platform, boasts a user-friendly interface and advanced tools that empower traders to execute trades efficiently. By comparing brokers offering MT4, traders can evaluate factors such as spreads, fees, available instruments, and leverage options to tailor their trading environment to their preferences. Furthermore, the platform's robust charting and analysis tools provide valuable insights for making informed decisions. A comparison ensures traders select a broker that aligns with their trading goals, whether in forex, commodities, or other financial markets. Ultimately, the right MT4 broker enhances trading capabilities and optimizes the potential for success in the competitive world of online trading.
---
MT4 Platform: A Comprehensive Guide for Traders

When it comes to online trading, the MetaTrader 4 (MT4) platform stands out as a popular and versatile choice among traders worldwide. Its user-friendly interface, advanced features, and wide range of capabilities have made it a go-to platform for trading various financial instruments, including forex, commodities, and more. In this blog post, we'll address some of the most frequently asked questions about the MT4 platform, shedding light on its features, benefits, and why comparing MT4 brokers is crucial for successful trading.
What is the MT4 Platform?
The MT4 platform, developed by MetaQuotes Software, is a widely recognized trading platform that provides access to real-time market data, charting tools, technical indicators, and the ability to execute trades. It's available as a downloadable software for desktop, as well as mobile apps for trading on the go.
Why Choose MT4 Over Other Platforms?
MT4 offers a user-friendly interface that's suitable for both beginners and experienced traders. Its extensive range of technical indicators, customizable charting tools, and automated trading capabilities make it a comprehensive platform for various trading strategies.
Can I Trade Multiple Instruments on MT4?
Yes, MT4 supports trading across a variety of financial instruments, including forex pairs, commodities, indices, and even cryptocurrencies. This diversity allows traders to diversify their portfolios and explore different markets.
How Does Automated Trading Work on MT4?
MT4 is known for its Expert Advisors (EAs), which are customizable automated trading programs. Traders can create or download EAs to execute trades based on pre-defined criteria, reducing the need for manual intervention.
Why Should I Compare MT4 Brokers?
Comparing MT4 brokers is crucial to find the best fit for your trading needs. Brokers vary in terms of spreads, fees, leverage options, available instruments, and additional features. By comparing, traders can select a broker that aligns with their preferences and trading goals.
What Factors Should I Consider When Comparing Brokers?
When comparing MT4 brokers, factors such as spreads, commissions, minimum deposit requirements, customer support quality, and regulatory compliance should be considered. Look for brokers that offer competitive terms and a secure trading environment.
Is MT4 Available for Mobile Trading?
Yes, MT4 offers mobile apps for both iOS and Android devices, allowing traders to monitor the markets, execute trades, and manage their accounts while on the move.
How Do I Install Indicators on MT4?
Installing custom indicators on MT4 is straightforward. Traders can download indicators from the MetaTrader Market or import custom indicators. The platform offers an extensive library of technical tools to enhance analysis.
The MT4 platform has revolutionized online trading, offering a versatile and user-friendly experience for traders of all levels. By comparing MT4 brokers, traders can identify the best-suited broker for their trading strategies and preferences. As you embark on your trading journey, consider the flexibility, automation, and extensive features that the MT4 platform brings to the table. Whether you're a beginner or an experienced trader, MT4 remains a powerful tool to enhance your trading success.
How to open an account with MT4 broker?
Opening an account with an MT4 broker is a straightforward process that typically involves a few key steps. First, choose a reputable broker that offers the MT4 trading platform. Visit their website and navigate to the "Open Account" or "Sign Up" section. You'll be required to provide personal information, including your name, contact details, and proof of identification. Next, select the type of account you wish to open, such as a demo account for practice or a live account for real trading. Choose your preferred base currency and set up your login credentials. Some brokers might require a minimum initial deposit, so ensure you're aware of this requirement. Review the terms and conditions, as well as any applicable fees, spreads, and leverage options. Finally, submit your application, and once approved, you'll receive your account details. Log in to the MT4 platform with the provided credentials, fund your account, and you'll be ready to start trading various financial instruments with the power of MT4 at your fingertips.