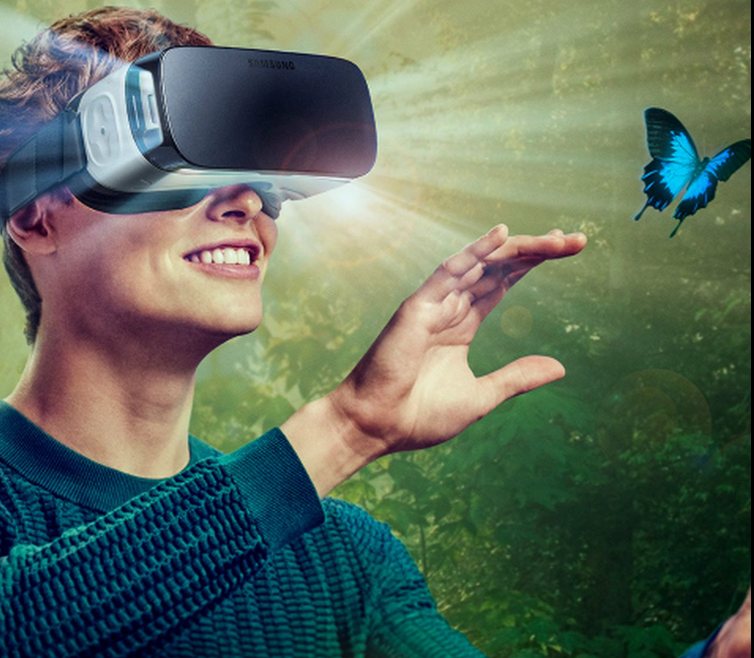 Virtual Reality (VR) is maturing and reaching a wider audience. For the past number of years, VR demand has increased signficantly. While gaming remains at the forefront of consumer VR, new use cases like virtual concerts and virtual workouts are starting to appeal with purchasers. Meanwhile, many businesses are increasing their usage of virtual reality, with user cases such as teaching, collaboration, design, and manufacturing gaining traction. The commercial category is expected to rise from 38 percent of the global market in 2021 to 53 percent in 2030.
According to a recent research, virtual reality headset sales increased by more than 50% in the first quarter of 2021 compared to the same time last year. One of the main motivating forces was Facebook, which has owned Oculus since 2014.
VR headset shipments increased 52.4 percent in Q1 2021, according to data supplied by industry research company IDC. As a result of component shortages affecting all areas of technology, IDC forecasts slightly lower growth for the year. IDC forecasted 7.15 million headset shipments for the year, with a compound annual growth rate of 41.4 percent through 2025. In 2025, 28.6 million headsets are estimated to be shipped.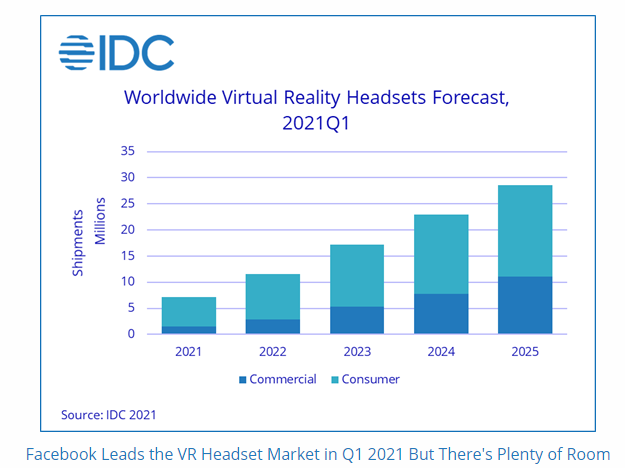 Standalone headsets, such as the Oculus Quest 2 or the HTC Vive Focus, accounted for the vast majority of shipments during the quarter, capturing 82.7 percent share, up from 50.5 percent in the first quarter of 2020, according to IDC's Worldwide Quarterly Augmented and Virtual Reality Headset Tracker. Consumer awareness of VR has grown as gaming and fitness have grown in popularity, and firms like Facebook have made the technology more accessible.
Here is the full report from IDC
Bottom Line
From the IDC report it is very much clear that this is a massive area of growth which is only going to see more strength in the coming days. With the development of metaverse, vast investment will be going in this area. Some of the companies which have already positioned themselves for Metaverse is Meta (previously Facebook) and there is enormous work being done by Microsoft as well.
Don't delay and make sure you take advantage of this emerging today by investing in these mega stocks. Chose your best stock broker here.