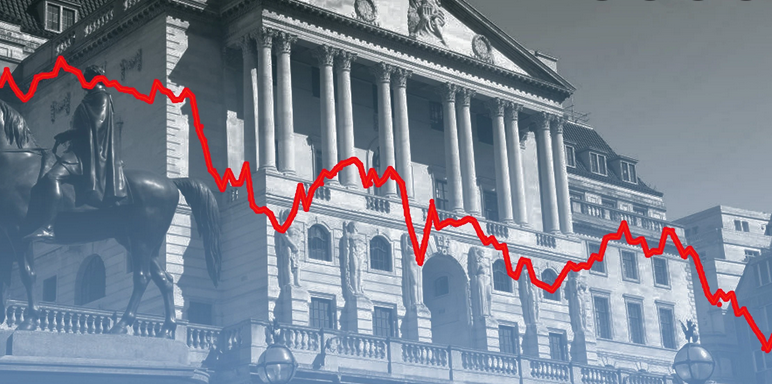 Since the beginning of this year, the value of the sterling has been falling against the United States dollar. Today, it reached a level that we have not seen in almost 37 years. The issue that traders and investors need to ask themselves is whether or not they should take advantage of this chance to purchase Sterling while it is now trading at its lowest level since 1985 or whether or not they should sell even more Sterling.
Why Is Sterling Selling off
On Friday, the value of the pound fell to its lowest level since 1985. This came following a wave of data on UK retail sales that was poorer than anticipated, which increased worries that the nation is heading for a lengthy recession.
According to statistics provided by Refinitiv, the British pound fell by 0.8% during morning trading in London, reaching a price of $1.137. This marks the first time the currency has traded below $1.14 in nearly four decades.
This move was a reflection of the widespread strength of the dollar as well as special anxiety over the status of the economy in Britain. At a price of €1.142, the pound's value versus the euro was down by around 0.4 percent, reaching a level not seen since the beginning of 2021.
According to data that was released on Friday by the Office for National Statistics, retail sales in the UK took a significant nosedive in the month of August as customers struggled to cope with rising prices and high energy expenses.
Between the months of July and August, the total number of goods purchased in the UK decreased by 1.6%, reversing the little increase that was seen in the previous month.
Reasons Behind The Sterling
To begin, consumers have been put in a difficult position as a direct result of the continuous problem around the cost of living. Their discretionary income has decreased as a result of rising costs associated with energy and rising inflation rates.
Second, the United Kingdom has certain problems that it has brought upon itself. Such as Brexit. Despite the fact that it took the United Kingdom many years to strike a deal with the European Union, the problems that surround Northern Ireland are still just as difficult to solve.
Thirdly, the United Kingdom has shifted its political attitude toward China. This has resulted in an escalation of the political tensions that exist between the two nations.
Fourthly, the Bank of England has already raised interest rates many times this year. Forex traders anticipate that the interest rate in the UK will climb all the way to 4% by the year 2023. Higher rates are slowing economic growth
Conclusion
The chances of the Sterling making a U-turn are slim until and unless the United Kingdom finds a solution to its energy crisis, which is being driven once again by improper foreign policies, and takes on a political stance that is friendlier toward China.