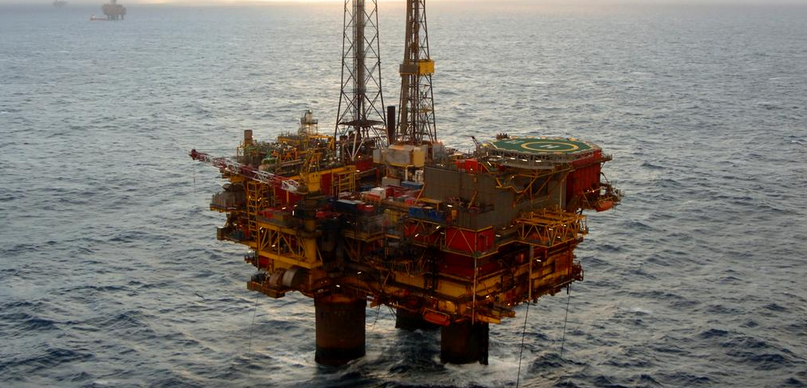 Brent and crude oil prices are on the tear, and oil prices have made a 7 year high. After touching nearly $90, Brent oil is retracing today. This is mainly because Joe Biden, the US President, is pledging to lower oil prices. This isn't something new at all, as we saw Former President Donald Trump making such pledges as well. The US and other countries have brought oil reserves on the market to lower fuel prices, but such efforts have only produced a limited influence on oil.
Looking at the oil price, it seems that there is nothing going to stop its meteoritic price rise. The reason is that OPEC doesn't want to increase the oil supply. Since the 2020's oil price crash, OPEC has reduced its oil supply substantially, and ever since, it is only gradually bringing the oil supply back on the market.
Oil Price and OPEC's Spare Capacity 
Oil traders are extremely bullish on oil prices, and the reason for that is that they are keeping a close on OPEC's spare oil capacity. With reduced investment and internal upheaval stymieing coalition members from Nigeria to Russia, only a few Middle Eastern suppliers are left to meet the world's burgeoning gasoline demand. The buffer of untapped supplies held back to cover any unexpected disruptions will become increasingly risky as they increase production. The spare capacity is gradually decreasing, as shown in the chart below.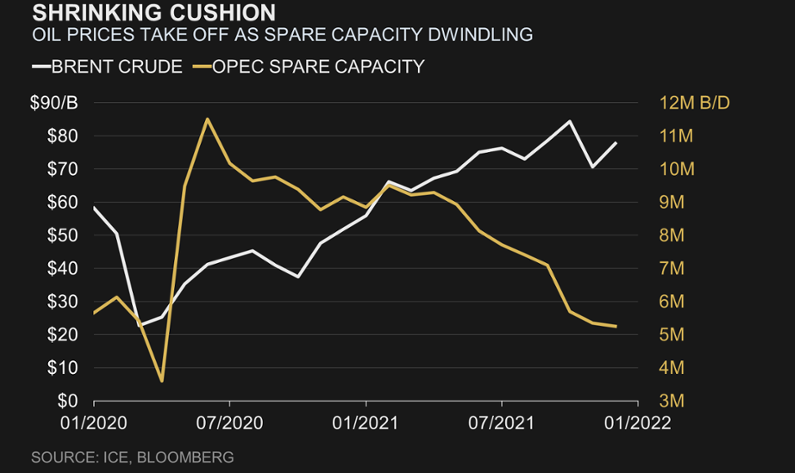 Oil Prices and Omicron
According to an IEA analysis, the global supply excess is diminishing. The agency said oil demand is on course to return to pre-pandemic levels.
Oil demand is increasing because life is coming back to normality. It seems like the pandemic is coming to an end. So, there is only so much OPEC can do under the current circumstances as spare capacity has dropped to 4 million barrels per day.
Conclusion
It seems like Brent and Crude oil prices still have more left. We could see Brent oil price easily reaching the $100 bpd. Traders may want to use this opportunity to hold on to their current long position. If they are already long on oil. If you do not have a position, you can find the best oil broker here and join the party.
For traders who have a long-term investment horizon, this could be an opportunity to short oil. Governments are tightening rules on carbon footprints. Find your best oil broker to short Brent and crude oil contracts here.