Overnight CPI data for Australia showed a much lower than expected CPI number which send the AUD down against the USD.
Market expectation was for 6.1% but the surprise result was 5.6%. This shows that the Australian Central Bank has been effective in tackling inflation. There is still a lot further to go in terms of the desired CPI by policy makers. This therefore doesn't mean that it's the end of the hiking cycle. But nevertheless there is a lot to be optimistic about as interest rates in Australia currently stand at 4.1% which is lower when compared with the US, UK and ECB ones. The conclusion being that interest rate hikes in Australia are more effective.
Market reaction: AUD USD and ASX200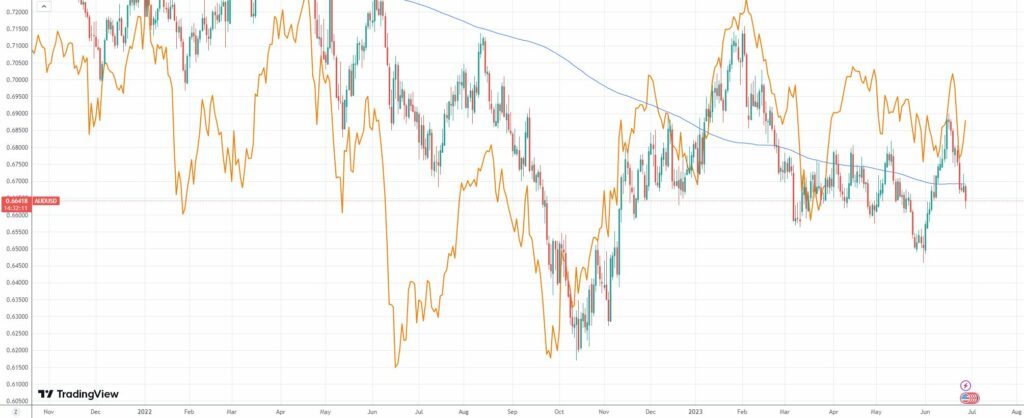 AUDUSD(candlestick) vs ASX200(yellow line) chart
The Australian dollar weakened after the release and the ASX200 made gains. This comes in as a normal reaction due to the currency in which the index is priced in weakening. It could also mean that traders are now expecting less rate hikes to follow from the Australian central bank.
In our view we think it's likely that the AUDUSD pair won't have a clear trend going forward as both Central Banks are likely to do a few more hikes. We expect the AUDUSD rate to keep oscillating around the 200-day SMA.
Want to trade AUDUSD? Compare and find a Forex broker which suits your trading needs by clicking the button below.