The news that the US and its European allies are considering a ban on Russian oil imports sent European stocks tumbling on Monday, raising the risk of global "stagflation."
In early trading, the Stoxx 600 index fell 3.6 percent, with banks leading the way with a 7.6 percent drop, while oil and gas rose 2.3 percent.
Last week, the leading European stock market benchmark fell 7%, its worst week since the start of the coronavirus pandemic in March 2020.
DAX 30 Oversold
The DAX30 index, the German stock index, has been in free fall for the past number of days. On the daily time frame, the index is showing that it is extremely oversold as the RSI has dipped below the 30 mark. When the RSI dips below 30, it usually means that markets are oversold, and a rebound is on the table. We also have an echo of this message on the weekly time frame, which also confirms that the Russian Ukraine war situation has pushed the German stock index deep into oversold territory.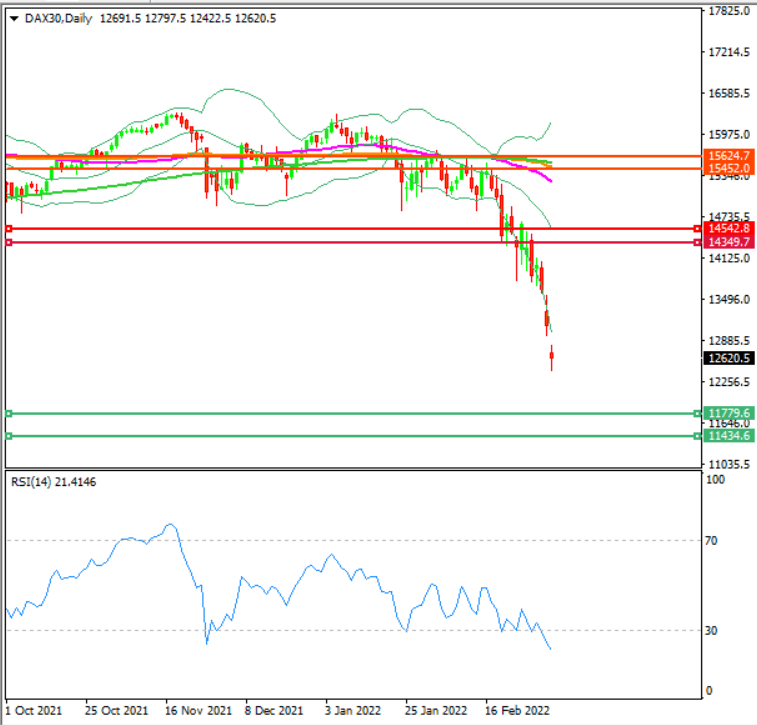 The Opportunity
Traders who believe that there is much room for this stock index to fall further can find the best CFD stockbroker here. Traders who believe that the market is actually oversold, as it is shown by the technical price analysis, may want to use this opportunity to bag some bargain and find their best CFD stock broker here.