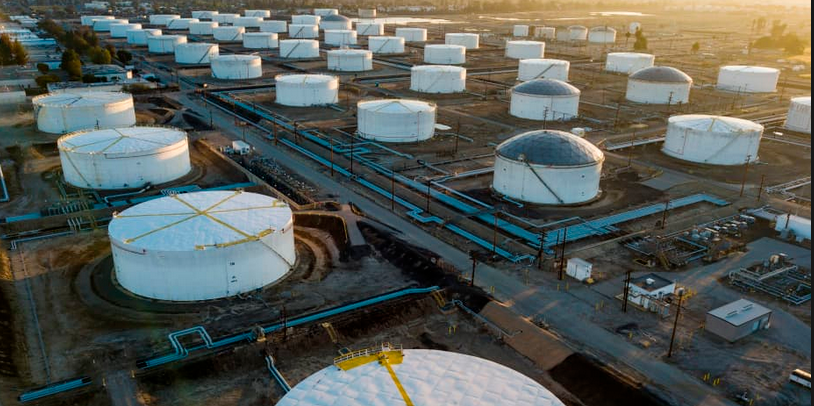 Brent And Crude Oil Prices
Brent and oil prices have started to fall from their highs, and both brent and crude oil prices suffered a massive sell-off yesterday. Because speculators assumed that US oil output would expand and that it would be able to cover the vacuum caused by Russian oil sanctions, oil prices plummeted. Furthermore, there was some confidence that Iraq would be able to boost its oil output and use its spare oil margin to do so if OPEC+ agreed. Moreover, there were rumours in the market that the UAE and Saudi Arabia may boost oil production.
The Reality For Brent and Crude
In actuality, we believe the reversal in oil prices was primarily profit taking on the part of oil traders, who took advantage of the chance to book some profit following a massive increase in oil prices. This is because, as we recently discussed, US oil output will not grow by just flipping on a switch; it will take a long time for US drillers to finish operations and explore new sweet oil sites. OPEC+ has made it clear that they are OK with their current oil production levels and have no desire to raise oil prices. Even if one cartel member has shown a readiness to expand oil output, getting it past the finish line would be challenging. Hence, the current sell-off is more than likely to be a decent opportunity to bag some bargain while prices are there, as oil prices still have a long way to go for the time being.
Opportunity For Oil Traders
It is highly likely that Brent and Crude oil prices will resume their rally as the Russia and Ukraine war isn't over it and there are no signs of geopolitcal tensions slowing down any time soon. Joe Biden, the US Preisdent is going to struggle in pushing the OPEC+cartel to increase oil supply. But there are slim chances that he may actually succeed in doing that.
Conclusion
Traders should not sit on the side line and use the current opportunity to get involve and find the best oil CFD broker here.