If you're a trader looking for the best broker for MT4 trading in 2023, you'll want to consider factors such as reliability, security, and ease of use. We've done the research for you and compiled a list of the top 5 brokers that offer the best MT4 trading experience, so you can make an informed decision and start trading with confidence.
Best Broker for MT4
Here is a list of of top MT4 Brokers which traders use to trade forex, metals such as gold and oil. Some of these brokers also offer CFDs for stocks and cryptos as well. We will discuss in detail later why we think these brokers are the best and what is the importance of MT4 broker. In addition, we will also discuss how one can connect an MT4 to a brokerage company of their own choice.
What is (MetaTrader) MT4?
MetaTrader which is known as MT4 is widely regarded as one of the most comprehensive and user-friendly trading platforms available, offering traders a wide range of tools, features, and capabilities.
MT4 Platform Options
The MetaTrader 4 trading platform can be used in several different ways:
A desktop version that can be downloaded on Windows.
A desktop version that can be downloaded on Mac (but using a service or plugin to use Windows applications on a Mac).
An online web version called MetaTrader 4 Web Trader.
A mobile trading app for Android users.
It is important to decide how you would like to access your MT4 trading platform and then find out if your chosen broker offers it. Many Mac users will use the Web Trader, but some brokers do offer detailed instructions on how to use free, third-party plugins to run the desktop version on your Mac.
MT4 Offering: Add-Ons and Customizations
While MT4 is the go-to platform for forex traders, some brokers will offer additional add-ons and customizations to the platform or connect with third-party providers. This is something to look out for because extra tools and access to more software can help to boost your trading experience.
How To Connect MT4 to broker
There are several ways that can help you to connect your MT4 to a broker. The most popular way is to download your fresh MT4 from your choice of MT4 brokers. This reduces the workload as all the default server settings are already done there.
Alternatively, you can look at the right hand bottom side of the MT4, when you click on the wifi like signal bars, a pop-up will appear which will ask you to login. There you can add your user name, password and server settings.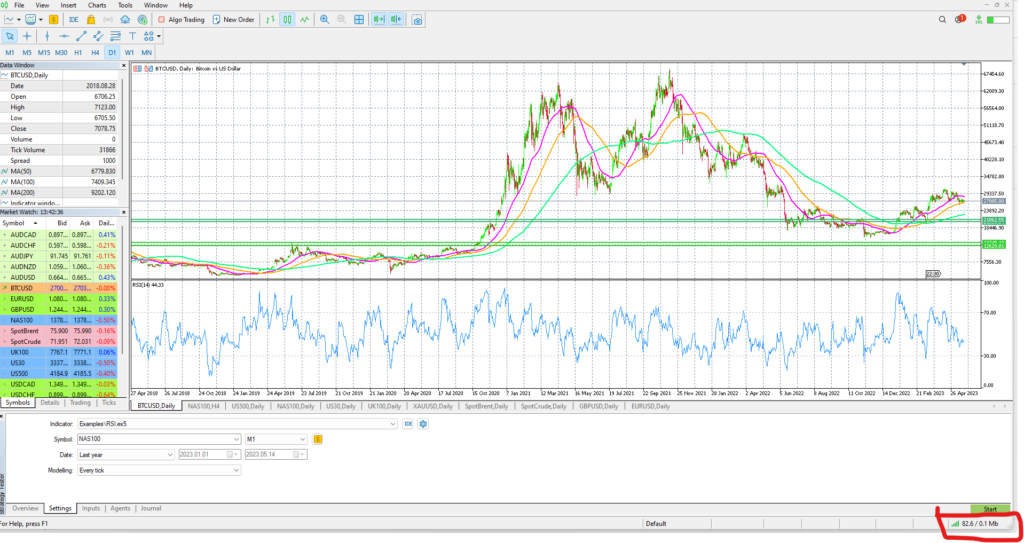 Another way of doing this, if you look at the menu bar on top left hand side, you will see a tab called "view", when you click on this, it will take you "navigator" and ther you can also add your MT4 server details and login information.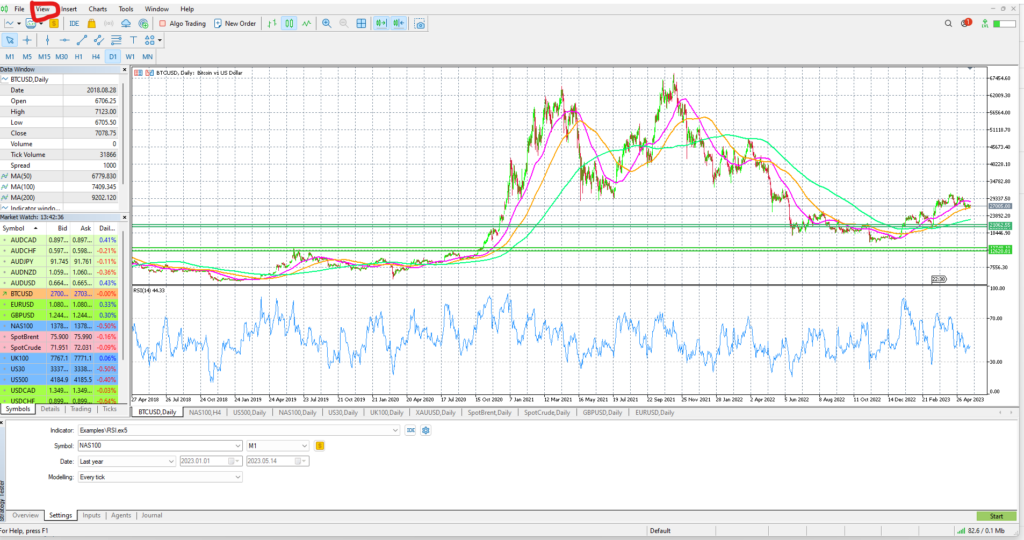 Best MT4 brokers UK
If you're looking for the best MT4 broker in the UK, it's important to consider factors such as regulation, trading conditions, and customer support. One way to narrow down your options is to look for brokers that are authorized by the Financial Conduct Authority (FCA), which regulates financial firms in the UK. Once you have a list of FCA authorized brokers, you can compare their overall rankings to find the best fit for your trading needs.
If you're looking for the best MT4 broker in the UK, we've got you covered. Our team has researched and compiled a list of the top forex brokers in the UK, so you can make an informed decision and find the right broker for your trading needs.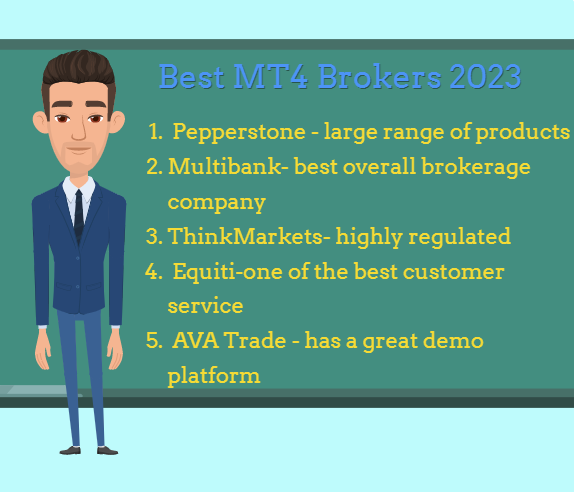 Importance of Choosing a Regulated MT4 Broker
a. Why is it important to choose a regulated MT4 broker?
Choosing a regulated broker is crucial as your broker holds your funds and executes your trades. Without proper oversight, your funds could be at risk, and your trades may not be executed fairly.
Brokers that choose to be regulated and overseen by the laws of a government financial body provide a higher level of safety and security than those that do not. However, not all financial regulators are equal.
b. Tier 1, Tier 2, and Tier 3 Regulators
In our reviews, we break down financial regulators into three categories, including tier 1, tier 2, and tier 3:
Tier 1 regulators are well-known authorities such as the UK Financial Conduct Authority (FCA), the Australian Securities and Investments Commission (ASIC), and many others.
Tier 2 regulators are lesser-known authorities but are still considered to be of a high standard. Examples include the Dubai Financial Services Authority (DFSA), the Financial Markets Authority of New Zealand (FMA), and many others.
Tier 3 regulators are generally from more offshore-based countries. Examples include the Vanuatu Financial Services Commission (VFSC), the Securities Commission of the Bahamas (SCB), and many others.
Many brokers have entities that are regulated by tier 1 to tier 3 regulators but may also have entities that are not regulated at all, such as entities registered in St. Vincent and the Grenadines.
It is always worthwhile checking the entity you are opening a trading account with and the protections available from its regulator. For example, opening an account with an FCA-regulated broker means traders are eligible for the Financial Services Compensation Scheme (FSCS), which covers up to £85,000 in case of broker insolvency.
Understanding Fees Associated with MT4 Brokers
a. Trading Fees
Trading fees are those charged for opening, closing, and holding a trade. These include:
Spreads: The difference between the buy price and sell price. Ideally, this should be as low as possible.
Commission: The cost of opening and closing a trade should also be as low as possible.
Swaps: A fee to hold any leveraged positions overnight, usually based on a combination of interest rates and a broker markup.
b. Non-Trading Fees
Non-trading fees include fees for account management. Most retail brokers do not charge a fee just to have an account open, but they may charge an inactivity fee if there hasn't been any activity on your account for a while. It's worthwhile checking with your chosen broker.
It is also worthwhile checking the fees for deposits and withdrawals. Some brokers may not charge any fees to deposit or withdraw funds, but other brokers may charge for one or both options.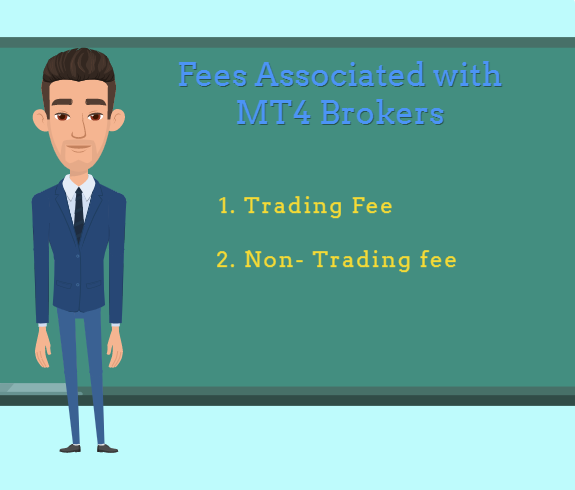 MT4 Forex Broker 2023
Here is the list that we believe provide the best options for forex traders who wants to use MT4 brokers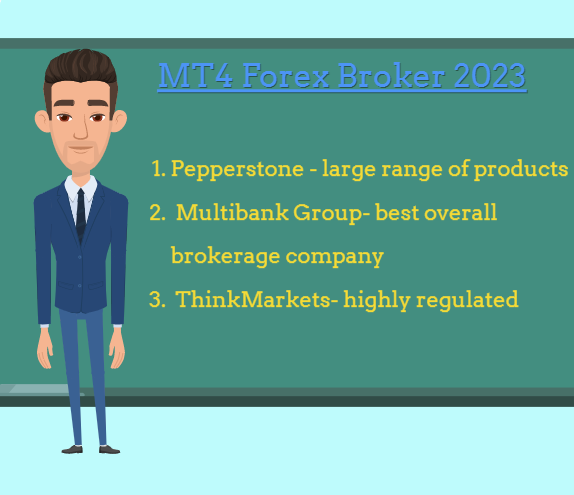 Types of Forex Brokerage Accounts for MT4
There is a range of account types that brokers may offer when trading from the MetaTrader 4 platform.
Some brokers will base their account types on the type of execution available. These include:
STP accounts: Straight Through Processing accounts are those in which client orders are routed directly to the broker's liquidity provider.
ECN accounts: Electronic Communications Network accounts are those in which client orders are matched up to prices from a variety of liquidity sources in an anonymous network.
DMA accounts: Direct Market Access accounts are those in which clients trade directly with the interbank market participants.
Other brokers will base their account types on the minimum deposit. For example, a Standard Account could have a minimum deposit of 5,000.
Best Leverage for MT4 Forex Brokers
Leverage is the process of using borrowed funds to increase the size of your cash position. This means you can trade bigger positions using a small deposit. Effectively, your broker is lending you the rest of the capital, and there is an overnight fee (known as the swap fee) for any open positions which acts as a form of 'interest payment.'
The amount of leverage offered by a broker depends on:
who the broker is regulated by
your categorization as a client
For example, retail traders with a tier 1 regulated broker can open a 1,000 in cash in the account. The margin rates are lower for other asset classes such as stocks as they present more risk due to the market closing overnight (unlike the forex market which is open 24/5).
Final Thoughts
When selecting the best broker for MT4, traders should consider the trustworthiness of the broker (where and how it is regulated), the number of tradeable securities offered, pricing, customer service quality, and any available add-ons offered beyond the default MetaTrader experience.
All in all, MetaTrader 4 is a powerful trading platform that provides traders with an extensive range of tools, features, and capabilities. By following the guidelines outlined in this guide, you can make the most informed decision possible when selecting the best broker for MT4.