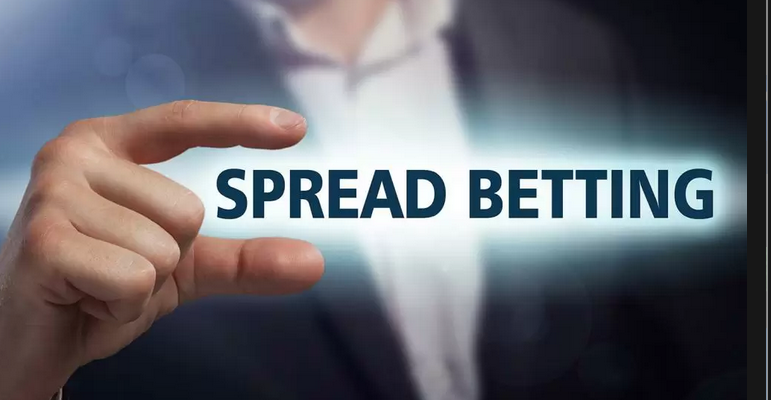 The best UK spread betting platforms in 2022 are as follow
Pepperstone
-Best UK Spread Betting Trading Platform. Click here to trade with them
Avatrade
Great Broker for UK Forex and Indices Spread Betting.Click here to trade with them
Eightcap
Good MetaTrader 4 Broker For Spread Betting. Click here to trade with them
ThinkMarkets
Top platform to Spread Bet UK Financial Markets. Click here to trade with them
Equiti
Best Spreak Bet Risk Management Features. Click here to trade with them
IG
One of the Best Spread Betting for UK Beginners.
Regulations and Licenses



Pepperstone Is The Best Spread Betting Broker In UK
We believe after our thorough analysis that Pepperstone is the best spread betting broker for traders, especially for UK and European spread bet traders based on the features they offer and their reputations.
Spread betting and CFD trading are similar in that both involve investors speculating on the future direction of a financial market while using a leveraged instrument.
What Is Spread Betting?
Spread betting differs primarily in that it does not involve the purchase and sale of a derivative contract. Instead, traders wager on price fluctuations, determining the size of their wagers every price increment. Spread betters place their bets by determining the amount of money they are willing to "stake" on each point of price movement they anticipate.
What Are the Tax Benefits For Spread Betting?
Tax Advantages of Spread Betting
Spread betting offers better tax efficiency than CFD trading. This is because Capital Gains Tax regulations in the United Kingdom, all profits from trading contracts for difference are taxable (CGT). The absence of binding contracts in spread betting makes it possible to avoid paying stamp duty and Capital Gains Tax on any earnings.
Pepperstone Provides Superb Spread Betting Options
Spread betting in the foreign exchange market allows investors to speculate on market movement using the same spreads as those available to Pepperstone's Standard account holders without the need to pay a flat charge.

Pepperstone's Standard account has minimum spreads as low as 1.0 pips on popular currency pairings including the Euro to British Pound, Australian Dollar to Japanese Yen, Swiss Franc to Singapore Dollar, and Euro to Singapore Dollar. Pepperstone's average spreads for the key currencies you may spread bet on are shown in the table below. Pepperstone has lower average spreads on more fx pairings than rivals like CMC Markets and FxPro.
With Pepperstone, you have access to the world's leading liquidity providers
In comparison to traditional brokers, Pepperstone's NDD (no dealing desk ) model has the following benefits:
Speedy processing time of under 30 milliseconds
An extensive range of investment options
A large range of currency pairs
You may trade indices, commodities, and other markets with great pricing on all instruments.
Traders who love scalping could use this broker with their scalping skills
Thanks to its NDD execution and high-quality liquidity sources
Pepperstone has been known as one of the finest brokers for very low forex spreads. The broker does not provide personalised financial guidance, however there are tools available for both novice and seasoned traders. Although Bitcoin and other cryptocurrencies were formerly accessible to regular traders, recent changes to FCA legislation have hampered their participation in the crypto market.
Trading Software, and platforms for Spread Betting
Pepperstone's spread betting clients may use either the MT4 or MT5 platforms, or the cTrader platform. If you're interested in a wide variety of trading opportunities, including stocks, the MetaTrader 5 platform is your best bet. Forex spread betting is better on cTrader, although MT4 is also a good option despite its restrictions on trading stocks. Both MT4 and MT5 provide the same set of trading tools and features, which include:
Various Chart Types, Timeframes and Technical Indicators
The fact that Pepperstone is a no dealing desk broker, spreads are immensely tight which is great for traders.
Peperstone also offers automated trading with expert advisors (EAs)
With Pepperstone, you can also back test your trading strategies
Downloadable technical indicators and Expert Advisors (EAs) for use in EA
Autochartist's Primitive and Complex Ordering Structures
Spread betting applications for iOS and Android smartphones are available for both MT4 and MT5 on desktop and online trading platforms.
How To Begin with Spread Betting With Pepperstone
Pepperstone offers demo accounts for MT4 and MT5 so that traders may practise with virtual funds before risking real cash on a spread bet. Pepperstone spread betting accounts may be formed online with no initial minimum deposit required to begin trading with real money, however the broker does suggest an opening investment of at least £200. Deposits and withdrawals made from inside the UK are free of charge and may be made using a variety of methods such as bank transfers, debit and credit cards (Mastercard and Visa), and PayPal.
FCA Regulated Broker
Located in the United Kingdom, Pepperstone is regulated by the Financial Conduct Authority in its capacity as a spread betting and CFD broker. The FCA checks broker compliance with UK rules and ensures retail investor accounts are treated fairly. While the Australian Securities and Investments Commission (ASIC) oversees Pepperstone's Australian branch, spread betting is illegal in Australia and much of the rest of the world.